Marquee Hire Manchester
Crest Marquees has been assisting people to create their dream marquee venues since 2006. We have experience creating marquees in all shapes and sizes, including in special combinations for bigger events, and custom-themed designs for family celebrations.
Marquee Hire Manchester
Marquees give you the option to create a bespoke space for a function or event, often for less money than you'd expect. If you live in a large city such as Manchester you may find that space is hard to come by and that a flexible marquee structure allows you to host your event on lawns, car parks, on hard ground areas next to buildings, and in fields and parkland. Rather than paying for what a fixed venue offers, you get to create a custom hire package from a marquee firm that includes only what you need for your guests. A reputable marquee hire company will erect the marquee and set up the interiors with everything you need, from heating and dance floors to catering and bar areas, and ensure all your health and safety requirements are met.
The space can be customised according to your theme or desired atmosphere. Marquee linings can be chosen in many colours, fabrics and styles to suit the atmosphere you wish to create, and lighting and flooring options are equally diverse. This makes marquees adaptable to many kinds of occasion, including family events such as birthdays, christenings, retirement parties, wedding events and funerals. A marquee can be used to provide shelter for an outdoor event in the notoriously changeable British weather, and a configuration of marquees can be installed for bigger events such as festivals. They may also be used as a stand-alone event space or as an extension to your buildings, for conferences, award ceremonies, graduations, exhibitions and shows, and even for discounted long-term hire when extra space is necessary.
There is no need to acquire for permission to put up a marquee on private land unless you are including a paid-for bar or intending to hold a civil wedding ceremony in your marquee.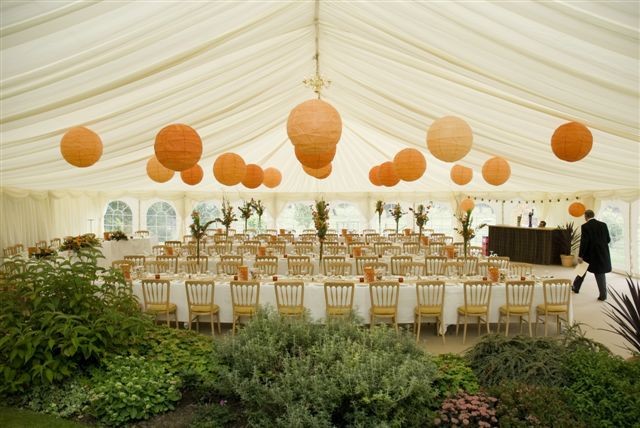 About Crest Marquees
At Crest Marquees, we can supply and install marquees in Manchester and surrounding areas that are perfect for any event, all year round. Our clear-span and pagoda marquees can be supplied with or without lining, with your choices of indoor and outdoor flooring, lighting, stages, walkways, windows, entrance doors, toilets, fridges, heating, catering areas and even a disco ball and chandeliers. From full-sized festivals to intimate family events, our team of helpful and knowledgeable staff carry out full risk assessments for each and every event. Our standard hire period is for 72 hours, although we will be flexible in arranging installation and removal at times that suit you, and can often accommodate longer-term bookings. We will be happy to advise you on what features are necessary to make your dream event a reality.
Pricing varies according to the season and duration of hire. Our website includes an online quote system where you simply need to add the number of guests that you wish to accommodate and when you are holding the event. Prices start at around £100 for a basic marquee that would hold up to ten people (delivery costs depend on where you live) and we have a huge range of furniture, fittings and accessories for you to choose from. Our online quote system helps you work out the perfect size for your desired number of seated and/or standing guests. For bigger events we can arrange a no-obligation site visit at a time that suits you, to fine-tune the plans for your location.
To secure your order, we simply require a deposit of 20% of the order value. We are trusted by our customers to provide an exceptional level of service – this is why we are a provider for the NEC Birmingham, Serco, the FA, HSBC and many organisations in the Manchester region.
Contact Crest Marquees today for a free and no-obligation quote for marquee hire in Manchester.